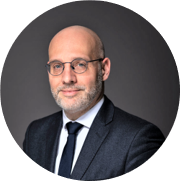 A month ago, our second YseopMorning* event took place in Paris, in partnership with Capgemini Invent. The presentation revolved around Olivier Irisson's return on experience covering the ins and outs of the BPCE digitization project, some of the lessons learned along the way, and achieved results.
– Limited resources
– 1 monthly group-level report
– Augmented resources
– 30 reports at group, regional and bank-level
In this replay, you'll see and hear Olivier's testimonial covering:
The situation
BPCE is a decentralized organization covering through its 2 major networks, Banque Populaire and Caisses d'Epargne, over 29 full-service banks and caisses. The group abides by regulatory requirements by submitting consolidated financial reporting.


The ambition
Accelerate digitization to increase the scalability and granularity of the Reporting services provided by the Architecture & Reporting department.


The pilot project
Automation of the mortgage loan data processing workflow for financial analysts.
YseopMorning is a breakfast briefing event designed for anyone interested in Artificial Intelligence and Digital Transformation. The focus is more specifically on Intelligent Automation powered by Natural Language Generation (NLG) technology. The event gathers experts from different fields to share insights and explore the practical business use cases of NLG through product presentations and customer testimonials.