Yseop Copilot Business Intelligence Solutions bring report automation and deeper insights to data visualization tools like Tableau.
Yseop is proud to announce its new Business Intelligence tool, a suite of enterprise-grade plug-ins that automate report writing with natural language generation (NLG). The application instantly connects Yseop to BI tools like Tableau, Qlik, and soon, Power BI for improved decision making. 
Yseop expands on the native capabilities of Business Intelligence tools to automate report writing. It is designed for business users and helps reduce the massive administrative burden felt by analysts and their support teams. The plug-ins connect directly with data to automate otherwise manually generated reports so skilled professionals can focus on higher-stakes research and analysis.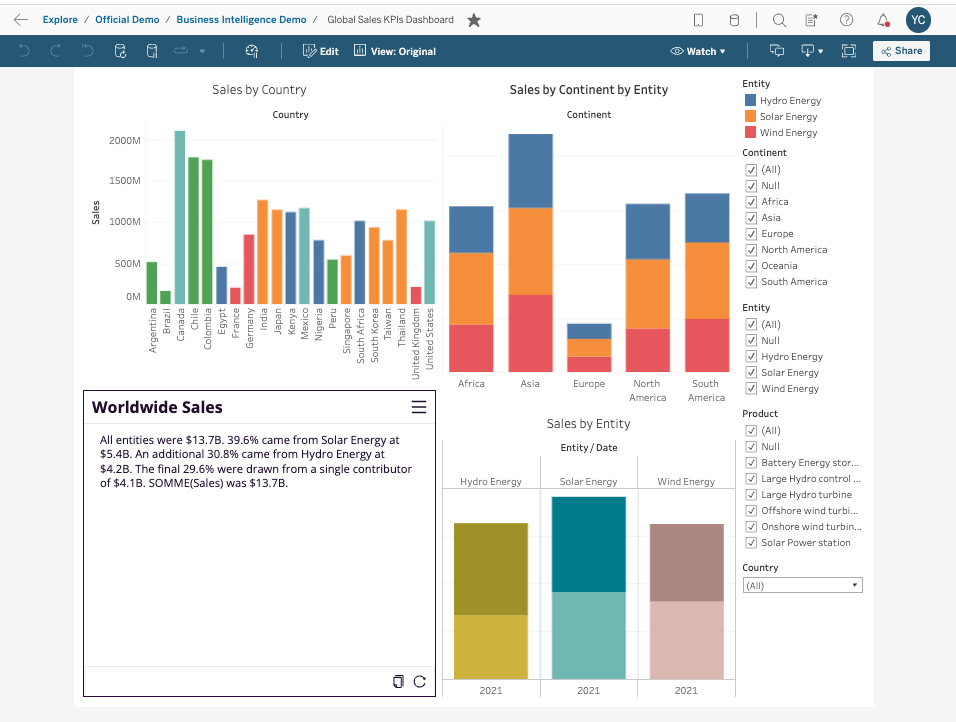 23 times more likely to acquire new customers, six times more likely to retain them, and 19 times more likely to be highly profitable.*
As workflows increasingly shift towards visual analytic platforms, analysts can now elevate their reporting insights with NLG. Yseop BI solutions are built on the Yseop Copilot platform which leverage advanced Artificial Intelligence, and machine learning technologies for automated commentary, with the assurance that data privacy is always paramount. Teams can gain advanced control and precision often lacking with native BI. 
According to Gartner, individuals make ~35,000 decisions per day. Solutions like the Yseop Tableau extension provide support to teams for high-stakes decisions made at business-critical moments.*
How do Yseop BI solutions complement Native BI Solutions?
Yseop BI solutions are not intended to replace a company's existing BI platform. The plug-in is designed to complement existing capabilities while offering more precision and control to the end user through an easy-to-use configuration interface. As a standalone offering, native BI solutions have a low adoption rate (22%*), Yseop aims to drive adoption by combining our powerful NLG with native tools. Through the extension, users will: 
Control precise output when compared to black box, native solutions
Scale meaningful NLG using a configuration interface
Expand on query features like Ask Data, which only provides visuals
Produce more in-depth, drill down analysis compared to Data Stories and Smart Narratives
Generate text in multiple languages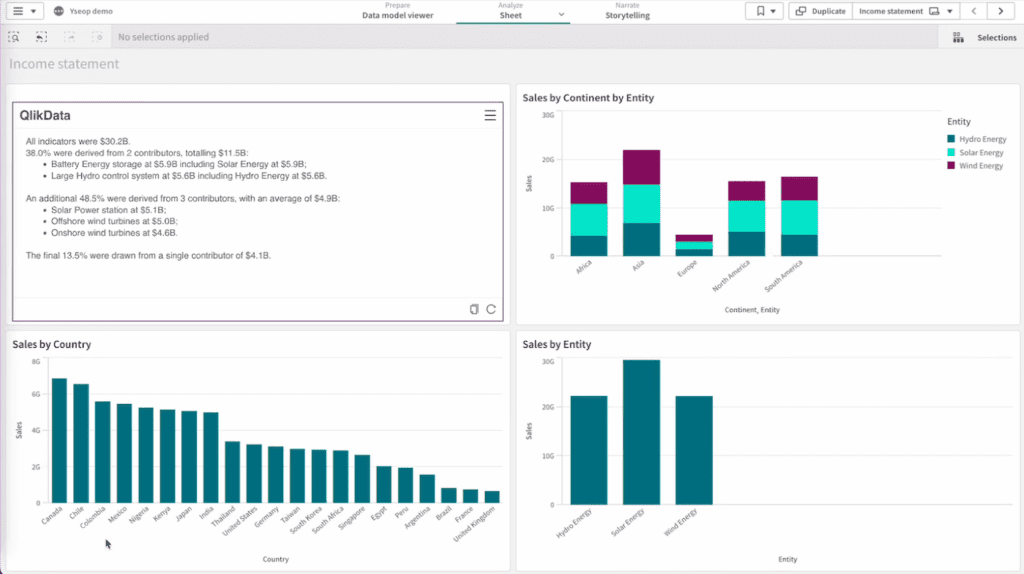 Three Use Cases of Yseop's New Business Intelligence Plug-In tool
Automate daily lab notes captured by researchers and scientists
Realtime KPI reports on sales by country, BU, and product
Generate credit risk analysis across the portfolio in seconds
To schedule a demo of these new capabilities, fill out the form on the right. A Yseop representative will get in contact shortly.