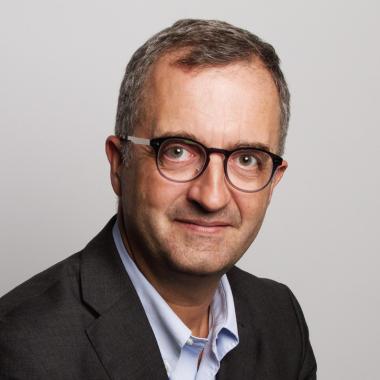 Emmanuel joined Yseop as CEO in 2017, leading the company's growth and vision to bring the benefits of automation and NLG to enterprise companies globally. He brings over 25 years of international experience in high-tech service and business development.
Emmanuel joined Yseop in 2017 from Sierra Wireless, where he was General Manager and Senior Vice President of the Cloud & Connectivity Services business unit. He led the growth of this unit across Europe and North America through strategic acquisitions and the development of a bespoke cloud and connectivity offering for the expanding Internet of Things (IOT) market.
Before joining Sierra Wireless, Emmanuel was Senior Vice President at Gemalto where he was responsible for the development of global Telecom business services. He had previously held various positions with Esso across IT and business development.
Emmanuel is a French national and holds an engineering degree from the Ecole Centrale Paris. Outside of the office he is a keen golfer, and enjoys getting plenty of fresh air while sailing.